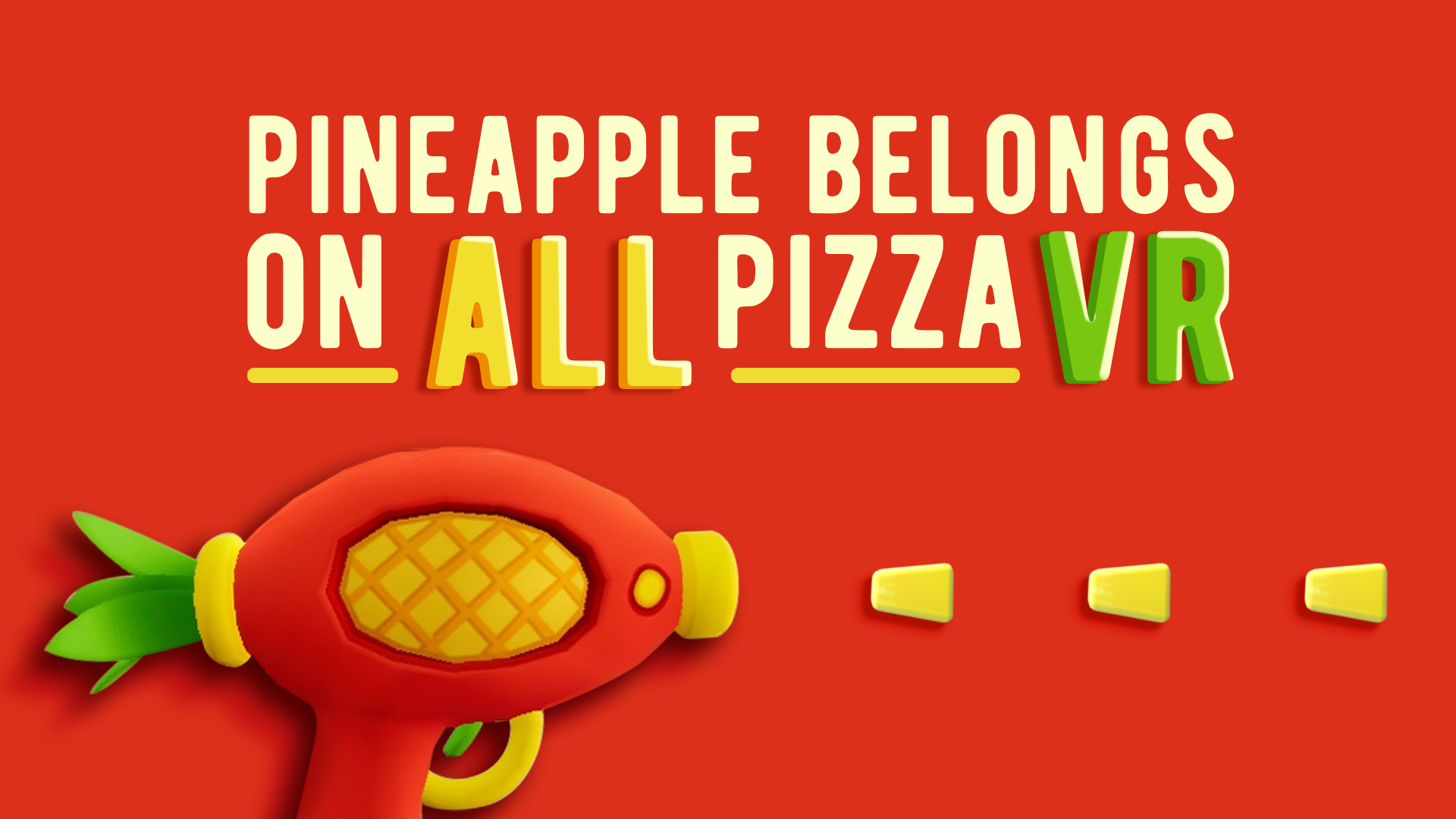 Pineapple belongs on ALL pizza VR
A downloadable game for Windows
It's time to answer the age old question... Does pineapple belong on pizza? Actually, it belongs on all pizza! Grab your pineapple gun and make sure no pizza leaves the shop without that sweet yellow magic.
Get ready to see pizza's in a whole new way in Virtual Reality. Put on your Rift or Vive, and buckle up for the cheesiest game we've made yet. The controls are simple, grip button to grab, trigger to shoot. If you throw your pineapple gun away in excitement, it will be returned upon pressing the blue button in front of you. You can either start or exit the game by shooting at the appropriate buttons.
Credit:
Ørjan Lopez - Programming
Megan McCurdy - Art
The music used is royalty free. Everything else was made by us during the gamejam period!